How Turkish Players Are Doing In the 22/23 NBA Season
There are four active Turkish players in the NBA this season, Alpheren Sengun of the Houston Rockets, Cedi Osman of the Cleveland Cavaliers, Omar Yurtseven, who plays for the Miami heat and Furkan Korkmaz, a shooting guard for the 76ers.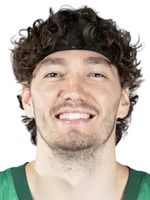 The Turkish have always been fairly represented in the NBA, with players like Hedo Turkoglu, Mehmet Okur, and Enes Freedom (Kanter) making their mark in the NBA.

It is worth noting that these guys in the NBA are not the most impressive players stats-wise and have struggled to become leading members of their teams. But they have all contributed meaningfully to the success of their teams.

Of course, blitzing through the NBA is not as easy as opting to download Betway, so it is necessary to appreciate the little things. Everyone on a basketball team is essential.

This article will consider how well the players are doing within the limited frame of statistics and beyond.

What Do the Stats Say?

The stats are anything but flattering for the Turks this season.

The season is at its midway point, and most Turks are struggling for game time and not influencing their respective teams significantly.

Furkan Korkmaz averages 10 minutes per game for the 76ers and four points-per-game average, which is pretty low for a player of his standards.

His place in the starting line-up keeps eluding him due to the arrival of new players like James Harden.

However, coming off the bench should not be a reason for below-par performances.

Alperen Sengun holds his place as the starting center with the Rockets despite being just 20 years old. He has had a lot of solid games this season for his team, with 14.5 PPG (points per game) and 8.6 rebounds this season.

His conversion rate is also quite impressive for a youngster. The Rockets remain bottom of the Western Conference, and that is not where any player wants to be, ideally.

Overall, Alperen's gameplay is solid, and he's got some quality highlights .

Cedi Osman plays as a small forward in the Cleveland Cavaliers with Kevin Love and deputizes most of the time.

Despite his playing time difficulties, Osman is a crucial part of the new team the Cavs are trying to build.

When you have a teammate like "Spida" who drops 71 points in a game, you get a free pass when you don't score much. Still, Osman puts up his fair share every game. He currently has a 9-points-per-game average
which is not so bad for someone with restricted minutes.

Omar Yurtseven is not having his best season in the NBA because he doesn't even have one at the moment. He has been sidelined for months because of an ankle injury he suffered in the preseason.

The hope is that he'll be back better and stronger for the Miami Heat when he regains his fitness. Something for Miami Heat fans and Betway lovers to look forward to.

Beyond the Stats
All things considered, the Turkish players are having a good season.

Alperen Sengun has been a breakout player amid his team's difficult season and has earned the respect of other players like Nikola Jokic and Giannis Antetokoumpo.

Furkan Korkmaz is an integral part of a 76ers team with Championship aspirations. Regardless of his limited playing time, he might play a significant role in the 76ers' run in the playoffs.

Osman is not making the NBA All-Star game anytime soon, but he has many good qualities that could make him a starter for the Cavs.

Are Turkish players in the NBA having a good season…depends on who, you ask?
On the evidence of what's going on currently, the future is more bright than gloomy.

22.01.2023